Spaceman soft serve machines have a beater rod installed on the dispensing door. This beater rod breaks up the soft serve ice cream as it is frozen to prevent it from freezing up in the middle. If this rod becomes bent or damaged, the machine will not operate correctly, and severe damage could occur if the beater catches on this rod while turning.


Part Ordering: Replacement gearboxes can be purchased at
PartsTown
. Please see below for choosing the correct beater rod for your machine.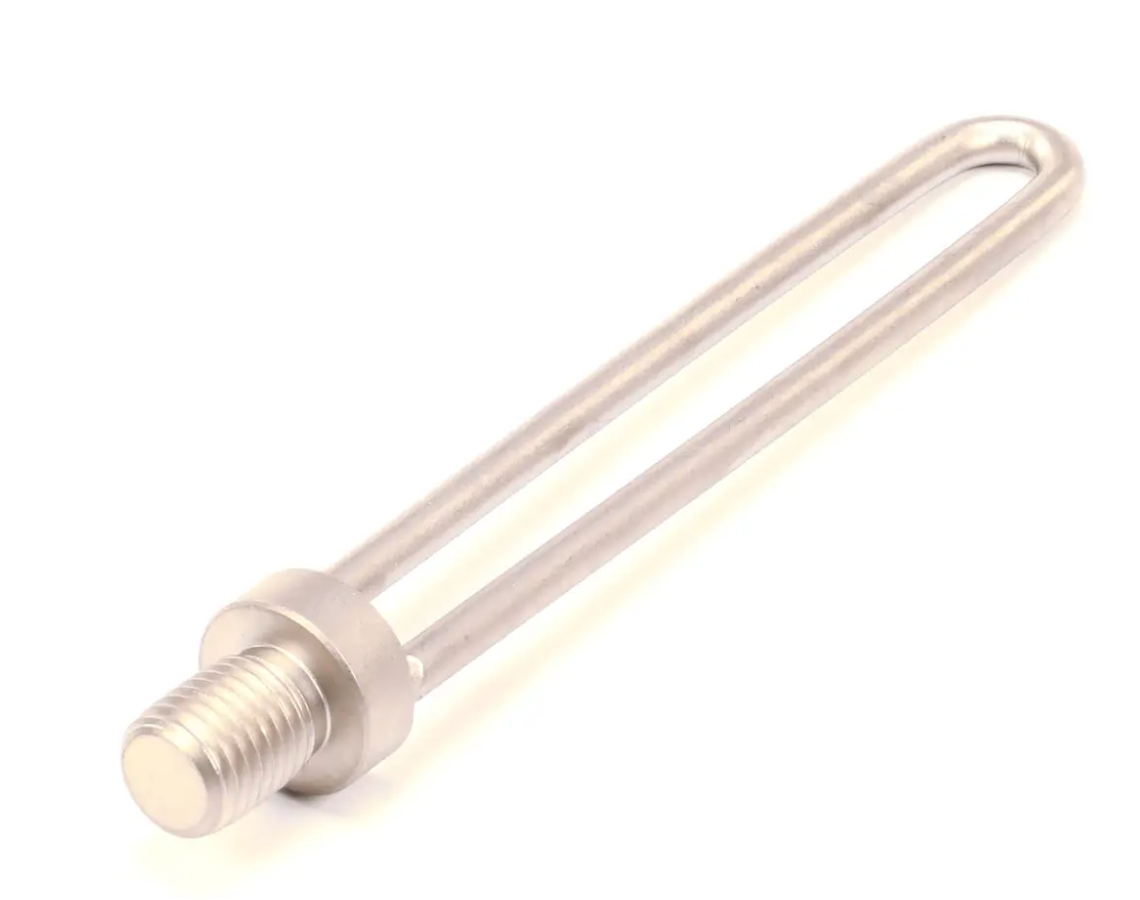 Choosing the right beater rod

Please reference this article: Spaceman Dispensing Doors and Beater Rods (spacemanusa.com)
There are two sizes of beater rod, one with a coarse thread (newer, V2) and one with a finer thread (older, V1). It is important to know which beater rod your dispensing door requires before ordering. If you have an older door with the finder thread, we generally recommend upgrading the door and both beater rods to the newer coarser thread.

V2 Beater Rods, Serial # 21XXXX and above, O-ring required


| | | |
| --- | --- | --- |
| | | |
| | | 2.1.1.11.0001 and 2.1.1.11.0005 |
| | O-Ring - 26x2 | |
Large screwdriver or equivalent tool to use as a lever



How to Replace Beater Rod
Follow the Operator Manual Instructions to drain, rinse, and disassemble the machine




Remove all parts from the door and inspect the door for damage. If the door has any cracks or other damage, it should be replaced.




Insert a large screwdriver through the beater rod as close to the door as possible.




Use the leverage of the screwdriver to break the seal and loosen the beater rod.




Important

: The beater rod is REVERSE threaded. This means a clock-wise force is required to loosen the beater rod.




Unscrew the beater rod from the door and remove. Inspect the threads where the beater rod is installed and verify there is no damage or cracks.




Clean the threads of the door using soap and water, remove all food debris.




Some newer beater rods have a groove cut in them to accept an O-Ring. If your new beater rod has this groove, ensure that the O-Ring is installed onto the Beater Rod.




Install the new beater rod into the door. Use the leverage of a screwdriver to tighten the beater rod thoroughly securely onto the door. Be careful to not over-tighten and break the door.




Important

: The beater rod is REVERSE threaded. This means a counter-clock-wise force is required to tighten the beater rod.