How-To Guide :: Frozen Beverage :: Replacing Low Mix Sensor
All Spaceman Frozen Beverage machines have a low mix sensor inside the hopper. These sensors tell the machine and the customer when product is low inside the hopper. When the sensor registers low mix, you will see a red light on the front of your machine. This sensor can trigger low mix when the hopper is full of product.


Part Ordering: The replacement Low Mix Sensor can be purchased via
PartsTown
. The part number is:
920.1.04.0002

Note: For machines with two hoppers, there are two low mix sensors, one in each hopper. Each sensor will control each side. There is a time delay of one minute, that your machine will freeze while in LOW MIX. After the one minute, your compressor will stop running and you will no longer freeze the product, unless you add more product into your hopper. You also do not want to run your machine on LOW MIX, as your machine will pull air into the cylinder and could cause a freeze up. For this reason, Spaceman recommends that you keep your hoppers half full of product at all times.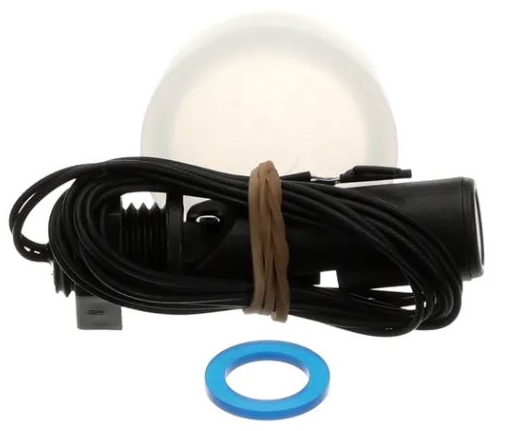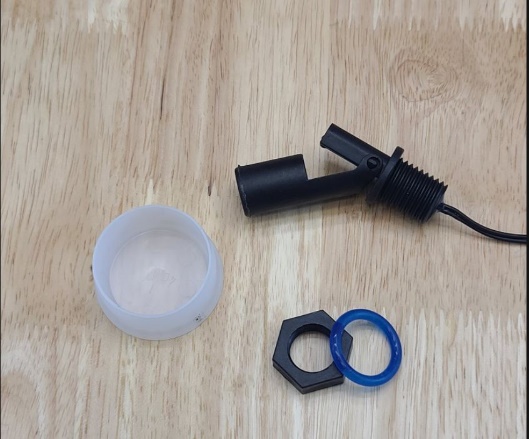 Testing Low Mix Sensors

You can test the low mix sensor by connecting an Ohmmeter to the output terminals of the low mix sensor. The low mix sensor will switch from closed (0 ohms read) to open when the low mix sensor float is down. Low mix sensors will fail due to loose wiring, bad connection on either the board itself, connection on the board, or a failed sensor. The sensor could also be twisted inside the hopper, and this will cause the low mix to trigger with product in the machine as well.

Required Tools

Flathead Screwdriver




Metric Hex driver or Allen key set




Insulated Needle Nose Pliers




Insulated Wire cutters and wire stripper



How To Replace the Low Mix Sensor
If your machine has two hoppers, follow these instructions for both hoppers / low mix sensors.

Turn

off, and unplug the machine from wall.




Using a flat-head screwdriver move panel locks to its unlocked position and remove panel on side of machine that needs the new sensor.




Locate white plastic cover protecting installed low mix sensor and pull free of machine. To reveal back of sensor.




Use needle nose pliers to loosen locking nut. It may be helpful to hold sensor steady in hopper while loosening.




Pull locking nut away from sensor assembly.




Using wire cutters, but wires from old low mix sensor close to base of sensor.




Pull old low mix sensor through hole into the hopper and remove.




Ensure blue gasket is on the new low mix

sensor, and install wires through hopper wall.




Using needle nose pliers, tighten locking nut securely against outer hopper wall.




Use wire cutters to cut the new low mix sensor wires short.




Use wire strippers to remove plastic from ends of wires.



Crimp wires together.




Bundle wiring inside low mix sensor wall cutout.



Using a bucket, pour enough water into hopper to cover the new sensor and seal.

Watch side of machine for any liquid leaking through. Tighten if needed.



Drain the water from the machine.



Plug in

machine, and turn the power switch to the ON position. The red low mix light should illuminate.



If you lift the low mix sensor up, the red light should turn off. Release the sensor, and the red light should stay off for 1 minute, and then turn back on.



Turn power switch off.




If the low mix sensor is functioning properly, install white low mix sensor cover to outside hopper wall, and reinstall outer panel.



Step-by-Step Pictures